The real name of the place is actually Sällehägnad, located in wooded Småland up on the highlands of Småland. The houses in Sällehägnad situated 240m above sea level. The highest point in the forest is more than 260m above sea level. Sällehägnad was in the beginning of 1900's, a croft, but today it´s most similar to a small village. Now there are several cottages and a big barn. In a south slope between two of the cottages there is a fruit grove, planted after old drawings.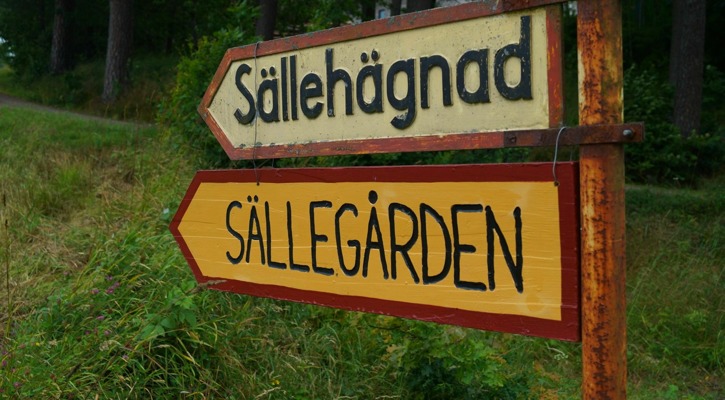 The farm Sällehägnad has been inhabited since 1642 according to family history. The giant maples and oaks around the houses testify about the history. Today we are the fourth generation to own and live on the farm. 1897, Mattias great-grandfather, Frans Johan Pettersson came to the farm. The earlier generations have built and bought the land, each according to his needs. Today the farm consists several houses, two barns and a part of the lake Vrången.

Just as our ancestors have thought, we who live here today thinks: -We own nothing, we managed it just for our children.