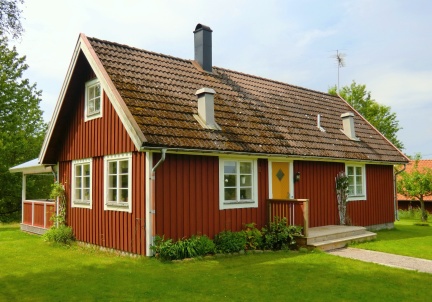 Tyra's cottage is a popular gem for both families and couples. With it's classic tiled stove, wedge-sawn pine floor and wide baseboards, the cottage has genuine Swedish charm. A lovely terrace of 40m2 gives you a wide view of the valley during the day and a place to enjoy the evening sun. There you can socialize, enjoy a barbecue, and relax in peace.
Stina's cottage has a lovely space with an open floor plan and a beautiful wood stove in the centre of the living room. The cottage is suitable for both families with children but is also cozy for two. It overlooks a spacious charming garden. A roofed, furnished terrace allows you to sit and enjoy the summer rain or the evening sun. Here you can barbecue overlooking the fields and forest.
A spacious and charming house with a large garden. The layout of the house spacious enough for larger family holidays or group of friends. You can enjoy a barbecue outside with wide views of the farm and fields.